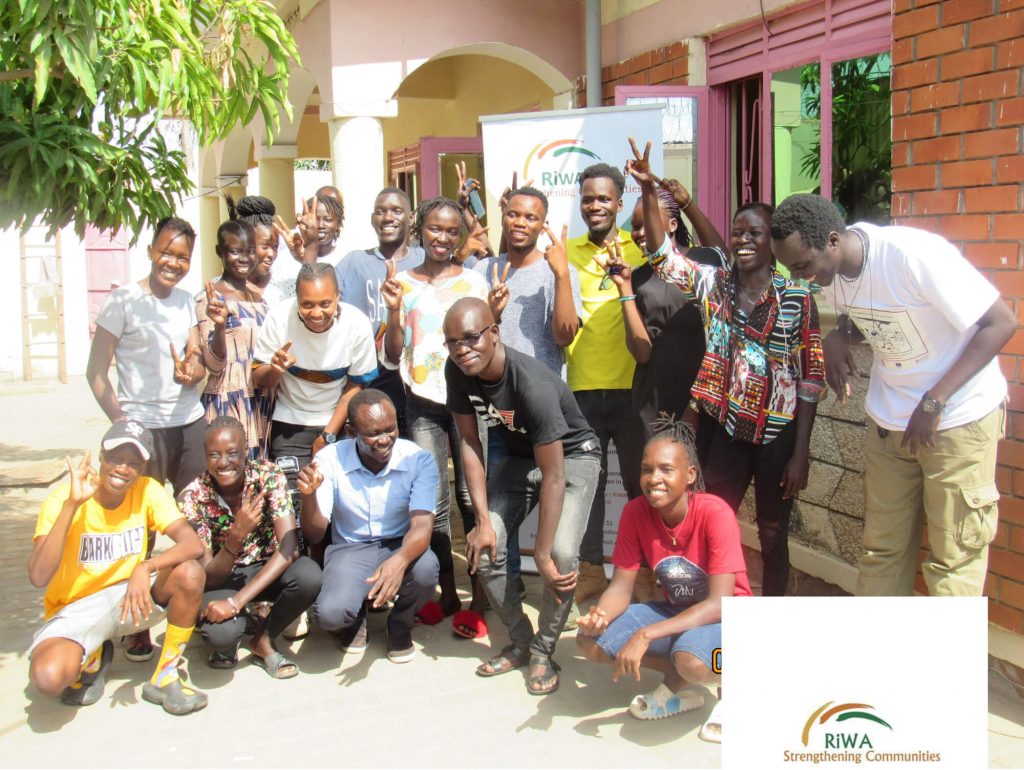 Rise Initiative for Women's Right Advocacy-RiWA
Rise Initiative for Women's Right Advocacy (RIWA South Sudan) is womxn and most at risk group led organization that was founded in Feb 2019, that aims at increasing the capacity of womxn and marginalized groups and it's dedicated to meeting their needs in South Sudan. RiWA was born out of the need to bridge the missing link of the untapped potential, comparative advantage & strategic resourcefulness of grassroots & peri-urban based young women in the struggle to work towards realizing a supportive policy and social environment that enables healthy and productive lives.
At RIWA, we believe in the resilience and capacity of women and most at risk groups to rebuild their lives in spite of many scarce resources and a lack of visibility, to support a community of women in South Sudan to self-organize so they can provide for their families, become self-sufficient, and integrate in their local community. The initiative was founded in Juba, South Sudan and hopes to expand and grow its mandate throughout the whole of South Sudan.
To envisage a peaceful country offering women an opportunity to participate in the socio-economic development decisions and activities in South Sudan where they are accorded full and equal dignity without prejudice.
To promote and protect the health, economic, political and social rights of women and most at risk groups in South Sudan.
Transparency
Team work
Consistency
Honesty
Efficiency and accountable
To respond to stigma, discrimination and violence fueled` by punitive laws and harmful cultural norms to guarantee equitable access and utilization of responsive integrated HIV, SRHR, GBV, TB services and acceleration of SDGs by rural and peri-urban grass root Women and youth and AGYW at high risk   in South Sudan.
To economically empower rural and peri-urban Womxn & AGYW at high risk expand their range of choices, reduce their vulnerabilities and improve their social economic well-being in South Sudan.
To provide social protection, psychosocial support and mental health needs to AGYW at high risk and vulnerable groups in South Sudan.
To improve accessibility to sexual and reproductive health rights services at all levels for minority groups and young women as well as improving partnerships with focal persons in the sector.
To enhance and strengthen the effective engagement of minority groups and adolescent girls with policy makers concerning SRHR services
Enhance economic empowerment and self-sustainability through development of technical skill and visual arts.
Rise Initiative for Women's Right Advocacy focuses on four key issues:
Advocacy on human rights, Economic Justice, Sexual Reproductive Health and Right,  and Sports Programs for AGYW.. Other challenges include police harassments and arrests, rape, insults, violations, stigma and discrimination from the community, family, schools and fellow Women who have different perspectives. RIWA South Sudan is fully registered non-government organization.
This strategic plan will seek to attain the following objectives:
Promoting Health and Human Rights, Building Strategic Partnerships and Enhancing Visibility, Strengthening RIWA's institutional capacity.